About Us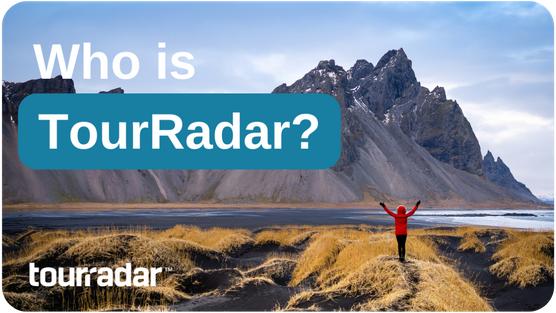 Who we are

TourRadar is the Adventure Booking Platform, offering the world's largest selection of multi-day organized adventures worldwide. TourRadar's intuitive online platform seamlessly connects travelers and travel agents with 2,500+ multi-day operators, offering 50,000+ adventures in more than 160 countries globally.

With offices in North America, Europe, and Australia, TourRadar's global travel experts are available online 24/7 to support the entire booking and travel experience. TourRadar promotes environmentally sustainable travel by enabling all travelers to view and offset the carbon impact of their adventures, and the company works tirelessly with local operators to help protect and strengthen the communities that benefit from adventure tourism.

Vision

Make adventure tourism accessible to all

TourRadar vision is to democratize adventure tourism, remove barriers, and positively impact people and the planet. As our Adventure Booking Platform evolves, we strive to make curated travel experiences more sustainable and accessible to all, promoting diversity and a global mindset for future generations.

Mission

Enrich the world through organized adventures

TourRadar's mission is to help travelers who want to get away for multiple days but don't know where to go, what to see, or how to organize their trip. With our Adventure Booking Platform, we offer travelers the ability to easily book world-class, organized adventures whenever, wherever, and with whomever.