Booking Platform for Travel Agents
Spring into Adventure 🌸 WIN a trip to Egypt (& cash prizes!)
That's right, an agent-exclusive contest is here! From March 1 to March 31, the top five agents with gross bookings of more than $3,000 USD will earn a bonus of $250 USD cash. The next 20 agents will earn $150 USD cash. PLUS, every agent who makes a booking in the month of March will be entered to win a trip to Egypt! Don't miss out, log in and start booking today!
Find adventures!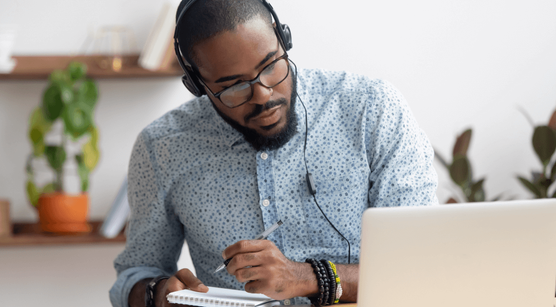 Join TourRadar as a Travel Agent
TourRadar is the Adventure Booking Platform, helping travel agents to capture every opportunity to drive revenue and client satisfaction through one easy-to-use online Travel Agent Portal. Agents can sign up for free and start booking and earning competitive commissions right away.

TourRadar's Travel Agent Portal makes it easy to search, compare and book from among 50,000+ multi-day organized adventures in more than 160 countries globally. With features purpose-built for agents, our Travel Agent Portal lets you easily manage all of your bookings, access the latest industry trends and travel destinations, learn from dedicated newsletters and blogs, and more.

Adventure begins at TourRadar.
Increased commission EXTENDED!
To say thank you to our travel agents, we are proud to announce that we've extended the increased commission until June 30, 2023. If you book any adventure for your clients, you will receive up to 12% in commission. This applies to both new and existing agents, so register or log in to your Partner Portal today to start booking!
Register or Log In
Our promises to you

We understand you want the best travel experiences for your clients offered at the best prices in one simple process. Our Travel Agent Portal allows you to do exactly that. Here's our promises to you.
Connecting you to the world's largest inventory of organized adventures
Search and compare private, group, and tailor-made adventures your clients will love - from river cruises and polar expeditions to safaris and island escapes.
Find great operators, easily

We award operators with a prestigious Travelers' Choice Accreditation to make it easy to find and book adventures with those who are leading the way in crafting outstanding travel experiences!
FAQs
What is a B2B travel agent portal?

The TourRadar Travel Agent Portal is designed to enable agents to easily manage all of their bookings in one convenient place—whether you have a hundred bookings or five! Our purpose-built features allow you to track sales and earnings, stay on top of communication with tour operators, add multiple agents to create a team, and so much more, giving you a quick and effortless way to book adventures. Adventures aren't stressful, so booking them shouldn't be either.

How do I create an account?

It's simple, just sign up, and you'll be good to go in just five minutes. During the registration, you will need to verify your email address. After you've filled out all of your details, you'll have immediate access to your TourRadar Agent Portal and be able to book your first adventure right away!

Where do I log in to my TourRadar Agent Portal?

You can log into your Agent Portal at any time with your email address and password. When making a booking, you can also access your login on the Book Now Page for your adventure, or in the footer of our website.

Does it cost anything to use the Agent Portal?

No, our TourRadar Agent Portal is completely free to use. Booking adventures through TourRadar is at no extra cost to you, and 100% of the commission you see will be paid out with no recurring fees either.

Is there any support for travel agents?

Yes, we have a global support team on-hand to help you 24/7 - from account sign-up, all the way through to assisting you with any bookings you manage.

Do I need a travel agent or agency accreditation?

No, we don't require any accreditations (like CLIA, IATA, or ASTA) to use TourRadar. However, it is important that you are allowed/have the right to sell multi-day adventures according to your country's guidelines.

Do I need to live in the US to use the booking platform?

No, you can access the TourRadar Agent Portal from anywhere around the globe. We'd love to have you onboard!

Are adventures more expensive on TourRadar than on the operator site?

No, to keep it simple, TourRadar has price parity with all of our operators. We also ensure that your commission is not being added on top of the tour price. Should you ever find an adventure listed cheaper on an operator's homepage, we will match the price!
Have a question for us?
Check out our TourRadar Help Center where we've answered questions from fellow travel agents, or reach out to us via LiveChat - we'd be happy to help!
Take me there