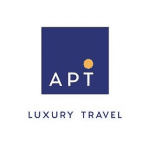 Number of tours

1,115
Age Range

8-99
Number of reviews

20
Rating

4.1

/5
Response rate

92%
Response time

within 1 day
Written on February 6th, 2023

The tour started on a wrong note because we were not met at the airport in Auckland. After some time and effort another gentleman unrelated to the tour drove …

Read more

Magnificent Europe Budapest to Amsterdam (2024)

Written on October 13th, 2022

We were party of 8 and booked our APT river cruise from Amsterdam to Budapest leaving on 10th August 2022. As we left Melb and checked into the airport (waiting…

Read more

Written on July 30th, 2022

Our tour guide and driver couple made the tour excellent. Understandably, the remote locations we were visiting, made for not so comfy accommodation and servic…

Read more

Written on January 30th, 2022

Our tour director Rod was absolutely amazing. Leigh our coach driver was a competent and extremely safe driver. A thoroughly enjoyable holiday.

Written on January 5th, 2022

Great tour. Well organised in all ways. great accommodation, great meals, good variety and balance every day. No complaints whatsoever!! Ros.

Written on February 23rd, 2021

Ours was the 2018 tour. The itinerary was okay and the scenery is beautiful. It was a waste of time travelling to Victoria and having dinner at the Butchard G…

Read more

Written on March 23rd, 2020

Our tour director, Daniel, did a really good job and made our 6 days very enjoyable. The bus driver was also very good and they were both a joy to be around. Th…

Read more

The Twelve Days of Christmas (2019)

Written on January 7th, 2020

Overall the tour was well.planned and places we visited were beautiful. The accommodation was first class but the quality of the food was poor given the reputat…

Read more

Written on September 20th, 2019

We have just returned from a 14 day APT Iconic Italy bus tour and we have to say that prior to this holiday we were considering using APT for other trips such …

Read more

Written on September 10th, 2019

We completed the Switzerland by Rail tour followed by the river cruise from Amsterdam to Budapest. The land based tour requires a lot of walking. There are no t…

Read more
APT Videos
Health & Wellbeing - APT Assurance
Reduced Group Sizes

Our small group offerings align themselves with social distancing as we have fewer guests in communal areas at one time.
Increased Sanitation Measures
Continuous measures are being taken to ensure the shared spaces and transportation on tour are cleaned and disinfected regularly.
Health & Hygiene Training
All crew receive professional training and are equipped to escalate illness cases. Our local operations team can also provide support.
Pre-Departure Screening | All APT Tours
For all guests, we have enhanced pre-boarding health screening and reporting. Pre-departure, all travellers are required to complete an increased Health and Safety form to ensure no high-risk passengers are permitted to commence any tours.
Questions & Answers
How much walking is involved?

Most APT tours require a reasonable level of fitness to be able to walk on sightseeing trips, navigate along uneven ground and should be able to walk unaided for up to 1.5km. Some adventure tours feature visits to remote areas and activities that are more difficult than others. Please make sure that you select a tour with an activity level suited to your health and fitness. It is your responsibility to carry any medication you require for the tour's duration and consult your local medical practitioner for any health advice. Feel free to contact our Travel Experts for more information regarding the fitness level of a specific tour.

Are there any benefits for APT Club members?

Anyone who has previously booked with APT may be entitled to benefits which can be used on future tours. Please contact your Travel Expert for any questions regarding the APT Club membership program.

Will I have internet access?

Internet access is available on the majority of APT tours. However, please ask your Travel Expert if this is available on your tour. Many hotels and cruise ships offer internet access either free-of-charge or for a small fee.

What if I have special dietary requirements?

Please notify your Travel Expert of any dietary requirements that you may have when booking your tour to ensure APT can accommodate your request.

What do I pack for my tour?

There is no strict packing list for APT tours. However, you will receive a 'Tour Hints' booklet with your documentation pack that includes a guideline of what to pack for your specific destination.

What are 'Freedom of Choice' touring options?

The 'Freedom of Choice' touring options are activities that APT has organised to allow you to get the most out of your tour at no additional cost! Please note that these are completely optional, you do not have to do these activities if you do not wish to.

Is tipping included?

Yes! Tipping is included on all APT tours, so you can spend more money on souvenirs and having a great time.

Is there a dress code?

A smart and casual dress code is acceptable on most tours. However, there are some tours that do recommend certain items of clothing for Formal Nights, Captains Dinners, etc. If this is required, a packing list will be sent to you before the beginning of your tour.

What are the luggage requirements?

Each person is allowed to have one main piece of luggage and a daypack. Please keep in mind that both pieces of luggage should weigh no more than 44lbs/20kgs.

Are airport transfers included?

Usually a transfer is included in each direction of your tour if booking an APT operated tour itinerary: one upon arrival and one on your last day. However, this is subject to the specific itinerary booked which your Sales consultant will explain during the course of your booking. As a general rule, you will receive a transfer on the first and last day or your tour and/or if you have booked pre or post tour accommodation through APT. Please note that if you have booked a Charter tour or Voyage tour of Europe, please check with your Sales consultant in regards to the included transfers for your specific tour.
Contact our Travel Experts
+1 844 311 8331
24/7 Support
Our team of experienced tour specialists have travelled to hundreds of countries around the globe and have decades of first-hand travel experience to share. Contact us now to have all of your tour-related questions answered!