Things can change and that's okay
With our new Peace of Mind program, we've created a way to put your mind at ease about travelling again. During these uncertain times, things can change, and in case they do we've got you covered.
Change booking dates

You're not locked in. We understand that things can change, which is why many of our operators allow you to choose a different booking date.

Choose a different adventure

Just in case your new dates and your previous tour no longer work out, we have some operators that will let you choose a different tour with them.

Receive credit if plans change

If you can't pick your new dates and tour at the time of cancellation, some operators will offer you a credit towards a future tour with them.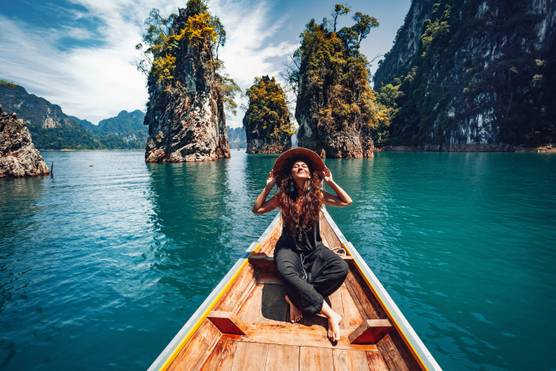 Travel insurance designed for the times

If you're thinking about booking an adventure in the near future, chances are you're also thinking about travel insurance. It's always a good idea to have travel insurance in case the unexpected happens, and if you're planning to travel abroad, comprehensive insurance coverage has now become a mandatory entry requirement for some countries. Customised packages offered by companies such as our partner, Cover Genius, are tailored to fit your needs and creates the perfect travel companion that always has your back.

*Travel insurance doesn't cover everything. This is a general, brief summary only. Restrictions, exclusions, and limitations will apply. Coverage may not be the same or available for residents of all countries, states, or provinces. Check the policy documents for full details.
 
Read more
Explore adventures that offer Peace of Mind
No matter where your heart is set on, you'll find flexible options for pretty much everywhere.
Adventure Operators with Free Cancellations
The following adventure operators offer free cancellations. Choose from the list below to put your mind at ease that these tour operators offer a grace period where you can cancel your tour at no cost if your plans change.
Adventure Operators offering Peace of Mind
The following operators offer our Peace of Mind program. Choose from the list below with full confidence that should you need to alter your travel plans or cancel your trip - you will get a credit to use at a later date to book a future adventure with your original tour operator.
Frequently Asked Questions
What is the Peace of Mind program?

We want you to book with confidence. Our Peace of Mind program means that if you decide to make a new booking for a tour now and your plans change, you can postpone your travel plans and convert what you paid to credit. You can apply the credit to future adventures run by the same tour operator.

What if I have an existing booking and want to postpone my plans?

If you have an existing booking and feel uncertain about your adventure plans, some tour operators are offering to postpone trips. The Credit for Future Tours feature converts your payments to credit. You can use the credit to book a future tour with the same tour operator. If this is available for you, we'll contact you via email and your booking page. This is only available for some tours (we're actively working to enable this for more tours). Learn more about your options for existing bookings.

Do all trips qualify for Peace of Mind?

Our Peace of Mind program only applies to certain tour operators, some of which are listed above. To check whether or not your adventure offers Peace of Mind, simply scroll down on your tour page to find out. Remember that if you decide to change your plans, the Credit for Future Tours will only be valid for the tour operator with whom you originally booked, so choose wisely.

How long will I have to redeem my Credit for Future Tours?

Tour operators determine when your credit expires. Some tour operators offer credit with no expiration date. Credit expiration dates are listed in the terms and conditions of your adventure.

What if a tour operator needs to suspend my tour due to Coronavirus (COVID-19)?

The tour operator that you have booked with values your health and reserves the right to suspend or cancel your upcoming departure should they have any safety concerns. If they choose to suspend the tour for any reason, you can expect to receive Credit for Future Tours from the operator. The tour operator or TourRadar will be in touch if this occurs.

How can I postpone my booking and receive my Credit for Future Tours?

Please log in to your account and click on your booking. Once in your booking, you will see the option to postpone your adventure and receive a credit towards a future tour. If you are having difficulties, please give us a call. We appreciate your patience as call volume may be higher than usual, but we'll assist you as soon as we can.

Where can I find more information about Coronavirus (COVID-19) and my travels plans?

If you're planning to travel, you can learn more about the Coronavirus (COVID-19) and read tips for staying safe on the road right here.

Will I incur any additional costs?

This will depend on your operator and the tour you have booked. To find out, please follow the steps for postponing your adventure and ask your tour operator on your booking page if any charges are applicable.
 
Contact our Travel Experts
+1 844 311 8331
24/7 Support
Our team of experienced Travel Experts have ventured to hundreds of countries around the globe and have decades of first-hand travel experiences to share. Contact us now to have all of your tour-related questions answered!