Best Tailor-Made Tours & Trips
Our TourRadar tailor-made adventures give you complete freedom to customize your tour, from changing start and end dates to adding extra activities, upgrading your accommodation, and more. Best of all, we have a team of Travel Experts ready to help create your ideal adventure.
Adventure on your own terms.
Why spend time researching destinations when our Travel Experts can do the planning for you? TourRadar offers an extensive selection of pre-designed, customisable experiences. You can adapt details like upgrading accommodation or adding extra nights or activities. Choose to travel on a group tour, with your own private group of travel companions, or on your own. Experience complete freedom and flexibility on a tailor-made adventure!
Leave the planning to us

All our adventures are designed with care by local experts who love their land and want to share their country with you. They're destination experts with first-hand travel experience ready to welcome you. The best part? They do everything for you - from designing the perfect itinerary, sorting out extras and ensuring you have a stress-free vacation.

Customise your itinerary

With a tailor-made adventure, you have complete flexibility and freedom to customise any part of your tour. From changing the start or end dates, upgrading accommodation, or adding and extra activities you want to try! You can also choose to slow down or speed up the pace of your trip to better suit you and your travel companions.
 

Join a group or go private

With tailor-made trips available for both solo travellers and private groups, you can decide how you travel. Join a larger group or travel exclusively on a private organised adventure, with or without a guide? It's your choice, on a customised adventure.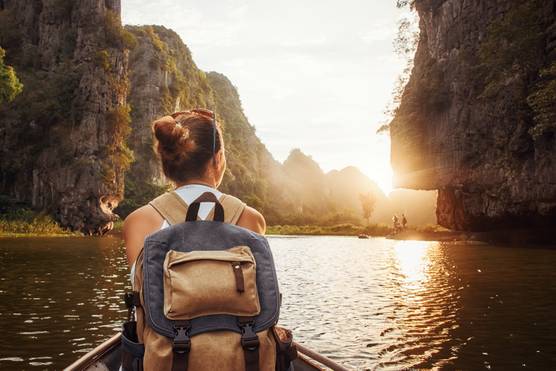 Get in touch with our Travel Experts
As we specialize in organized adventures, we, of course, have a dedicated team of Travel Experts who are always ready to give you the personal assistance that organizing your adventure requires. Whether you're planning a family vacation to Vietnam, a romantic getaway to Paris, or a custom safari in Kenya, you'll get the VIP treatment.

Skip the queue with our dedicated specialists, and remember... adventure begins here!
 
Top Custom Tour Destinations
What Can You Customise?
Choose your own dates

Choose from the set departure dates, or change the dates to suit your travels.
 

Add or remove activities

Most itineraries include activities within your tour, add more activities or remove them to create the perfect itinerary for you.
 

Customise your itinerary

Are you struggling to find the perfect itinerary for you or your travel group? Choose a similar itinerary and customise it, or contact our Travel Experts to create one from scratch!

Upgrade accommodation

Upgrade your accommodation, or mix it up with budget options in a few places peppered with boutique finds and luxury lodging!
 
 

Meals for all preferences

Tell us about any dietary preferences - most operators provide a vegetarian food option and in some cases, vegan or gluten-free diets can be catered to.
 
 
Ready-to-Book Customisable Tours