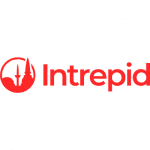 Number of tours

106
Age Range

5-99
Number of reviews

208
Rating

4.3

/5
Response rate

88%
Response time

within 3 days
Written on January 3rd, 2023

All good, top services

Intrepid Premium commented on this review

Hi Lukas! Thank you for letting us know how you got on 😊 So pleased to hear it all went smoothly and you had a great time away. Wish you all the best for your adventures in 2023 🙌

Written on December 14th, 2022

Beautiful part of the world with an amazing guide!

Intrepid Premium commented on this review

Hi Dean, thank you for taking time to leave a review of your experience with Premium Nepal! We are so glad to hear that your guide added to the experience.

Written on December 11th, 2022

Great. Exceeded our expectations Selected experiences were all highlights. Hotels fine - some minor niggles but no worries. Big rave for Alejandro - our gu…

Read more

Intrepid Premium commented on this review

Hi Neil, Thank you for reviewing your Intrepid trip! Sorry to hear that there were some issues with the hotels, but we're glad that it was nothing major. We're extremely proud of our tour leaders - they are the reason why we have so many repeat clients. We're thrilled to hear that your experience with Alejandro was no different, and we will definitely ensure he receives proper recognition! We hope to see you on another Intrepid trip soon! Cheers, Intrepid Travel

Melissa

Written on December 7th, 2022

Wonderful tour! 12 people who became firm friends, on a very well organised fascinating journey with a extremely reliable mini bus driver and amazing tour guide…

Read more

Intrepid Premium commented on this review

Hi Melissa, Thank you so much for the feedback - it really is appreciated! We pride ourselves on having such amazing tour guides running our trips, and we're so glad that your experience was on par with what we try to deliver. We will definitely make sure that Yousef gets the recognition he deserves! Hope to see you on another Intrepid trip soon :) Cheers, Intrepid Travel

Written on December 5th, 2022

Great Tour leader - Shame about the tour. After having enjoyed several other Intrepid tours I'm afraid our experience this time will probably be our last. The c…

Read more

Intrepid Premium commented on this review

Hi Ian – Thank you for taking the time to post your review. We are sorry to learn that your experience did not meet with your expectations. This is very disappointing and we would like to discuss your comments in more detail. I have passed your feedback to our Customer Care Team and a member of the team will be in contact with you shortly.

Written on November 29th, 2022

Intrepid Premium India in Depth (November 13 - 25) Mumbai - Delhi Excellent tour leader along with very good local informative guides. 3 changes in accommodatio…

Read more

Intrepid Premium commented on this review

Hi Tony, Thank you so much for providing us with such detailed feedback. Overall we are so thrilled to hear that you enjoyed your time exploring India. It is a truly wonderful part of the world! We are however, disappointed to see that there were a couple of aspects on the trip that did not meet expectations. Because of this, your feedback has been shared with our teams for review and consideration to ensure we are continuously improving and delivering trips that suit our travellers needs and expectations!

Written on November 16th, 2022

Excellent fast-paced trip with an excellent guide. India is a constant assault on all your senses with wonderful people, colours, noise and smells.

Intrepid Premium commented on this review

Hi Daniel, thanks for leaving such a great review. We are pleased to see that you enjoyed your time exploring India & Nepal. We certainly agree that India is a shock to all senses - in the best and most magical way possible!

Written on November 14th, 2022

Loved Peru. I found the people take great pride in their cities, culture and history and it shows in how clean the streets are, how great the food is and how wo…

Read more

Intrepid Premium commented on this review

Hi Paula, Thank you for providing feedback on your experience on our Premium Peru tour. We are glad to hear you had a wonderful time on the tour despite the situation with the airport and Airline. Glad you had the opportunity to immerse yourself in all that Peru has to offer; it truly is a spectacular destination. We look forward to seeing you travel with Intrepid again.

Debbie

Written on November 11th, 2022

This Premium Tour of Morocco was superb! Itinerary was comprehensive and varied -- from imperial cities in the north to desert and mountain landscapes in the so…

Read more

Intrepid Premium commented on this review

Hello Debbie, Thank you so much for the wonderful review! So glad that you enjoyed this tour! Yes, South Morocco is stunning with the landscapes. We really do try to give that cultural vibe on our tours. Hope to see you again on another tour!

Written on November 9th, 2022

A friend highly recommended Intrepid Tours and raved about their exceptional experiences. So, I decided to take their recommendation to heart and booked your P…

Read more

Intrepid Premium commented on this review

Hi Edward, Thank you for taking the time to submit this extensive review of your tour. We appreciate your honesty and we sincerely apologize that your experience did not meet your expectations. I understand that your concerns have already been passed on to our Customer Care team, so they are in the process of reviewing your departure and should be in contact with you in the coming weeks. Thank you again for booking with us and sharing your honest feedback!
Covid 19 Safety Measures
Covid 19 Safety Measures (For all Intrepid tours except Australia and New Zealand)

Covid 19 Safety Measures
Everyone travelling on an Intrepid trip must be vaccinated against COVID-19 as a condition of carriage. 
All travellers are required to produce:
Proof of COVID-19 vaccination
All children 5 and above must provide proof of vaccination, proof of recovery or a negative COVID-19 test.
If you are unable to be vaccinated for medical reasons, you may apply for an exemption. Exemptions will be assessed on a case-by-case basis. To apply, you must provide a medical certificate from a medical professional. 
In all cases, you must be fully inoculated. This means you must receive the full dosage of the COVID-19 vaccine and allow enough time for immunity to take effect. Each COVID-19 vaccine has different dosages and timeframes for inoculation, so please check the relevant medical advice associated with your vaccine.
​​​​​​​
A safe and responsible return to travel
As we start planning our return to running trips, the safety and wellbeing of our travellers, leaders, crew, staff and suppliers will remain our priority and our return to operations will be done in a safe and responsible way.
We have reviewed all our health and safety policies and are implementing new minimum standards that emphasize increased hygiene and sanitation. These are in line with recommendations from the World Health Organization and following the World Travel & Tourism Council's (WTTC) Safe Travel protocols for tour operators. Before we resume trips in any destination, our itineraries will undergo a comprehensive risk assessment and audit, while leaders and suppliers will complete COVID-19 health and safety training.

Before travelling, we recommend you check your government's travel advisory and the World Health Organization website for the most up to date information about destinations and permitted travel from each country.

Your safety remains our priority
Extensive COVID-19 Health & Safety guidelines
Local leaders
On ground experts
Smaller groups (average 10)
Single supplements, if you'd rather have your own room (subject to availability)
Leaders in ethical travel since 1989

Safe Travels
Intrepid Travel has received the World Travel and Tourism Council's Safe Travels stamp, which provides travellers with assurance that we have adopted health and hygiene global standardised protocols – so you can experience 'Safe Travels'.

Intrepid Premium Destinations
Intrepid Premium
Questions & Answers
What form of transportation is used on the tour?

Intrepid Premium uses private vehicles, and sometimes local transport for experience and speed.
It may be a short flight, a first-class train in Asia, or a 4x4 in Africa.

Is it possible to book extra pre/post tour accommodation?

Yes, we can certainly help book pre and post tour accommodation, please get in touch for more details and prices.

Does Intrepid Premium cater to travellers with special dietary needs?

Yes, just let us know when you're booking, so we can inform the local leaders. That way they can make sure you are looked after in the local restaurants. Keep in mind that in some places your diet might be slightly limited, as meat often forms an integral part of the local cuisine.

What types of food is offered on a premium tour?

On premium tours all breakfasts are included but there is more! The tour leaders are local to the regions you visit, meaning they can take you to out of the way places for the most interesting cuisine. Their local knowledge comes in handy for deciphering menus and you can get tips on local delicacies and the most interesting markets to visit. Premium tours also include an exclusive food experience.

How many people will be on the tour?

The maximum group size on all trips is 12, and groups usually consist of about 10 travellers.

How can I find out the trip availability?

You can click the 'dates and availability' tab at the top of the page or feel free to contact us and we will be able to let you know the availability for the tour you're after.

How do I book a Intrepid Premium tour?

You can book directly through TourRadar - if you know the tour and departure date you want, then you can go to the tour page and select "Book Now", otherwise you can get in touch with us and we can help you select the perfect Intrepid Premium Tour to suit your needs.
Contact our Travel Experts
+1 844 311 8331
24/7 Support
Our team of experienced tour specialists have travelled to hundreds of countries around the globe and have decades of first-hand travel experience to share. Contact us now to have all of your tour-related questions answered!