River Cruise Tours
Travel with ultimate luxury and class, no matter your budget on a river cruise tour. Indulge on your suite balcony with the finest Douro Valley wines, or dance your way through the rhythmic cities of the Mississippi. From the floating markets of the Mekong to the Rhine Christmas Markets, and even a city that has deservedly been coined the Pearl of the Danube - unpack once and experience the best of many destinations with a river cruise holiday package.
Over 250 River Cruise Packages With 5,664 Reviews
Best Ways to Cruise
From family-friendly ocean liners to small ship expeditions and romantic river cruises, there are many ways where a trip on the waters offer an ideal vacation package.
River Cruises

Trade the man-made roads for Mother Nature's waterways on a river cruise. Experience a variety of destinations in a single trip, without the need to carry your suitcase from one port to another. Spoil yourself with a luxury wine-tasting cruise, or opt for a budget cruise where the on-shore excursions are a treat!

Top Destinations: Danube, Rhine & Nile

Polar Cruises

These bucket list cruises are the perfect way to warm up after a day exploring some of the world's coldest regions. From the Arctic to the Antarctic, polar expedition cruises serve as an all-inclusive voyage to desolate lands with onboard lectures, unique wildlife sightings and excursions that literally take your breath away!

Top Destinations: Antarctica, Greenland & Svalbard

Ocean Cruises

Cruise with class in a presidential suite or bunk on a budget in a porthole cabin, ocean cruises offer a range of accommodations for every budget. With ample amenities, first-class restaurants, onboard spas and pools, and a daily dose of entertainment it's not hard to see why these are akin to offshore hotels.

Top Destinations: Alaska, Ecuador & Norway
What to Expect on a River Cruise
Hassle-free shore excursions

Shore excursions are designed for a variety of travellers, ranging from the active-minded to the classic highlights. Group sizes tend to be small and many are included in the cost of your cruise. Travellers are encouraged to book their excursions at the time of booking.

Entertainment and enrichment

Enjoy endless opportunities for both entertainment and education onboard your cruise. Admire shows put on by local performers or learn from guest lecturers who provide expert insight into the destinations you'll visit.

Exclusive can't miss events

You are cordially invited to receive exclusive access to incredible cultural events such as wine tastings in Austrian Heurigen, classical music concerts and seasonal events like the fairytale Christmas markets.  

Exceptional dining

Prepare for an experience rich in farm to table selections, casual on-deck BBQs, and fine-dining moments with al la carte options that will leave you always wanting more. 

Spa and fitness facilities

Choose a cruise operator who offers wellness programs onboard and take part in morning yoga on deck or lifestyle guidance from trained professionals. Often, your ship will provide free bikes to use at each port, allowing you to explore your city stops with ease. 

Impressive amenities

Part of the beauty of river cruises is the wonderful amenities often available on board. Relax in the jacuzzi or pool, enjoy a cappuccino in the Club Lounge, or simply indulge in the premium products in your own stateroom.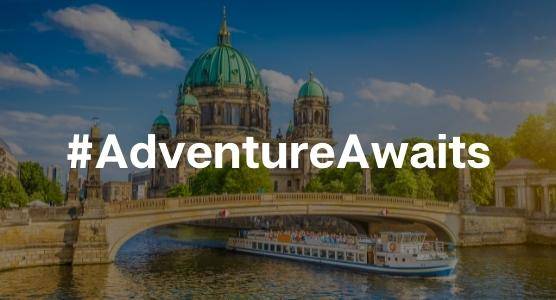 Glide along Europe's fairytale rivers
If you're wondering what it's like to explore Europe on a river cruise (or if you've been before but you're feeling the calling to book another cruising trip), you've come to the right place! Today, we're teaming up with CroisiEurope to take you on a journey through captivating countries like 
France
, 
Germany
, 
Austria
 and more! 
If you've ever been on a river cruise, you know exactly why so many people fall in love with this style of travel. Not only does it allow you to explore several new destinations in one trip, but it also promises a completely stress-free experience from start to finish. Visiting a mix of iconic cities and postcard-perfect villages, many river cruise itineraries in Europe are ideal for first-time cruisers and seasoned cruisers alike.  
See European Cruises
What Customers Think
Best River Cruises in Europe
Best River Cruise Experiences
All good river cruise itineraries come with the option of on-land excursions packed full of culture! With many river cruise experiences all over the world, it's hard to narrow down where to go and what to do. Our Travel Experts have hand-picked the top experiences you must add to your river cruise itinerary.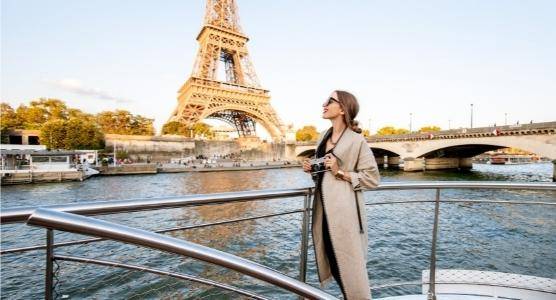 Complete luxury, no matter your budget
Although we have a collection of
luxury river cruises
, a great advantage of choosing a river cruise tour is that all staterooms onboard have a river view so there are no "inside" cabins like you often find on ocean cruises.
Stateroom size will vary greatly according to the cruise operator, even by ship within a cruise line's fleet. There are three types of accommodations on all river ships: window staterooms, balcony (french or full) staterooms, and suites (french or full, private balcony).
Typically, river-level staterooms are on the lowest deck, balcony staterooms occupy the middle and top passenger decks and suites are generally on the top deck. See below for what to expect in a typical stateroom.
See Luxury River Cruises
Onboard Accommodation
Staterooms vary from ship to ship, but one thing is certain; it's guaranteed to be your home-away-from-home for a few days. Let's get acquainted with some staterooms and suites that might be on your ship!
Suite

Suites are often situated in the most desirable location on the ship: on the top deck either right in the front or back (for ultimate panoramic views) or midship (for stability). Typically suites are the largest of the staterooms onboard, some having more amenities than others. 

Standard Size: 295 - 600 sq. ft.

Dual Balcony Stateroom

The Dual Balcony Stateroom combines your walk-out veranda and seating area with a french balcony to enjoy the sights while sitting indoors.

Standard Size: 175 - 215 sq. ft.

French Balcony Stateroom

These staterooms will have a floor to ceiling glass door/slider that opens to allow fresh air to flow through. You will not be able to stand outside and there is no seating area outdoors.

Standard Size: 175 - 215 sq. ft.

Balcony Stateroom

Some ships offer a full-sized veranda and seating area outdoors through a floor-to-ceiling glass door. These balconies are generally 3-4 feet deep and 10-16 feet in length depending on the stateroom size.

Standard Size: 175 - 215 sq. ft.

Window Stateroom

These staterooms are on the lower level of the ship and the windows are positioned above water level. Please note that some operators refer to window staterooms as river-view rooms. The windows are usually about 5 feet above the floor, which is shoulder height for most. This window does not open.

Standard Size: 125 - 170 sq. ft.

Single Stateroom

This is a specially designed stateroom for solo travellers which has grown in popularity in recent years. The perk? Travellers don't have to pay for a single supplement fee. Please note this category is extremely limited in availability and do not exist on all ships.  

Standard Size: 120 - 160 sq. ft.
Your River Cruise Questions, Answered
When will I recieve my travel documents?

You can expect to receive your travel documents approximately 3-4 weeks prior to departure, once you have paid for your tour. Your documents usually consist of eTicket receipts, itineraries, and other essential information for your river cruise tour.

Are shore excursions and meals included?

Most cruises on TourRadar include breakfast, lunch and dinner served on board, with the exception of only a few operators. Depending on your river cruise operator, shore excursions may be included within your tour cost, please contact your TourRadar Cruise Consultant for a full list of inclusions on your cruise.

When and where do I board the ship?

All embarkation details are included within your final travel documents. Typically boarding starts at 3:00 pm to allow the crew enough time to prepare your stateroom and get the ship ready for your cruise. Weather, water levels, and ship scheduling can influence the final docking location for your ship, so please wait until you receive your final travel documents before you arrange any post-tour accommodation. 

Are transfers to/from the port included?

Some river cruise operators include complimentary arrival and departure transfers within your total tour cost. If transfers are not included, please contact your TourRadar Cruise Consultant to purchase airport transfers.

What facilities will be in my room?

Most staterooms feature a good-sized bed, towels, hairdryers, a writing desk, charging ports and ample storage space. Some ships also have laundry facilities onboard for an extra charge. Of course, these can vary from room-to-room and ship-to-ship, so please check out the Ship Details on your tour, or contact your TourRadar Cruise Consultant, to see the full list of inclusions.

Can I travel in a wheelchair?

Some ships are unable to accommodate travellers in wheelchairs due to difficulties with embarking and disembarking the ship, no onboard elevators and narrow doorways on board. For travellers who use a collapsible wheelchair, they must be stored in the stateroom, which can sometimes be a tight squeeze. Please contact your TourRadar Cruise Consultant for more information.

Can I board the ship early?

If the ship is already docked, many river cruise companies will allow you to store your luggage onboard prior to embarkation, this will allow you to explore the city before you begin your cruise. As the crew need to get the ship ready for your cruise, travellers are unable to stay on the ship during this time and need to wait until the embarkation time to board the ship.

Can I cruise as a solo traveller?

Yes, absolutely - however, please keep in mind that ship cabins and staterooms are designed for double occupancy and do not offer the option to share with another solo traveller, so generally, a mandatory single supplement is required. The only exception is a cruise with U by Uniworld as they do pair solo travellers together on their river cruises. See tours with no single supplements
Ask a TourRadar Cruise Consultant
Our dedicated Cruise Consultants are delighted to answer any questions you may have about cruises, pre-cruise preparations, onboard expectations and beyond. To reserve a place on your next cruise, simply submit an enquiry on the cruise of interest or contact our team today. 
Current Deals on River Cruise Trips
Best Tour Companies for River Cruises

Much loved by our past travellers, these river cruise operators know how to craft the perfect cruising adventure!
Other Adventure Styles You Might Like
Having a change of heart? Not to worry, we've got plenty of Adventure Styles to suit every taste - from the fussiest connoisseur to the hopeless romantic.
Unearth your world. Get lost in the intricate details of the

Mona Lisa

, sleep under impossibly star-filled skies in a

bedouin tent

, or listen to tales passed down by generations with cultural...

See More

Warning, mouth-watering guaranteed! Feast your eyes on some of the best foodcations in the world. Whilst the cellar doors of

Bordeaux

and wood-fire stoves of

Naples

guarantee no hungry bellies on...

See More

Hoist the sails, it's time for an adventure on the high seas! Bring your pirate fantasies to life

island-hopping

through the Caribbean, or with a dreamy island getaway in

Greece

. Whether you're...

See More
RIVER CRUISE INSPIRATION HAND-PICKED BY OUR TRAVEL EXPERTS